Cascading Style Sheets (CSS)
CSS文件告诉浏览器如何显示HTML文件。
为什么CSS必须?
CSS把HTML文件的内容和展示分离出来,并且让你可以重用这些展示方式。
CSS文件如何从服务器获取?
HTML文件一般包含了渲染其展现方式的CSS文件。浏览器获取到CSS文件后会渲染HTML文件的展现方式。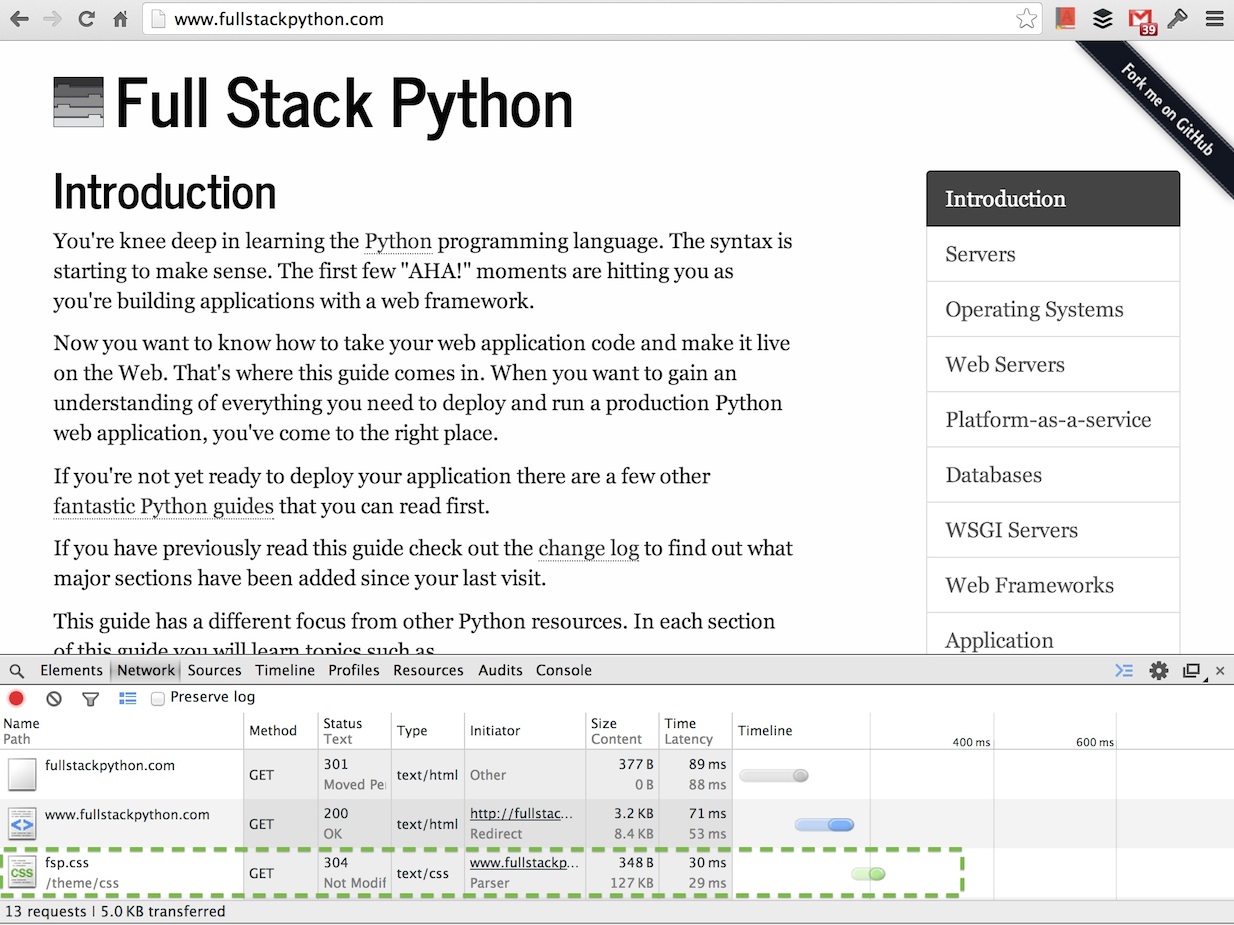 CSS预处理器 preprocessors
CSS预处理器把一种语言编辑成CSS代码,让网页设计师能够书写可维护的前端代码:
CSS预处理器资源
CSS框架
CSS资源
CSS学习清单
Create a simple HTML file with basic elements in it. Use the python -m SimpleHTTPServer command to serve it up. Create a <style></style> element within the <head> section in the HTML markup. Play with CSS within that style element to change the look and feel of the page.
Check out front end frameworks such as Bootstrap and Foundation and integrate one of those into the HTML page.
Work through the framework's grid system, styling options and customization so you get comfortable with how to use the framework.
Apply the framework to your web application and tweak the design until you have something that looks much better than generic HTML.