部署 Deployment
部署包括了把你的web应用打包安装到生产环境并让它跑起来。
为什么部署是必须?
你的web应用要放到生产环境,而不是你的台式机或笔记本里。
部署图
Python web应用部署有许多步骤需要处理。下图显示了每一步与其余步骤如何联系。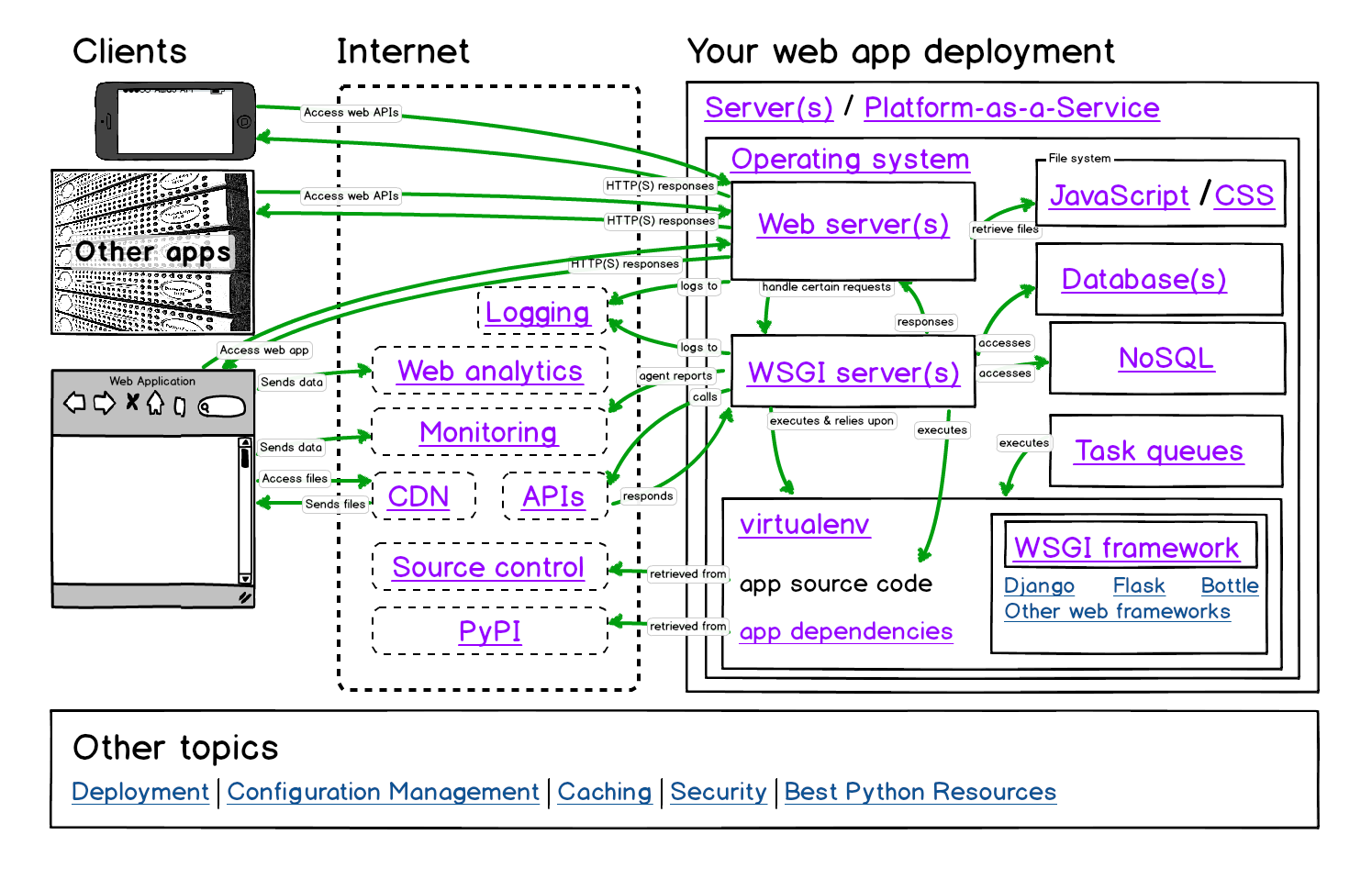 选择部署的主机
主机的选项一般有4种:
前3种比较类似。部署人员需要找一个Linux发行版本,安装数据库,Python环境。最后把应用安装到主机。environment.
部署资源
部署学习清单
If you're tight on time look at the platform-as-a-service (PaaS) options. You can deploy a low traffic project web app for free or low cost. You won't have to worry about setting up the operating system and web server compared to going the traditional server route. In theory you should be able to get your application live on the web sooner with PaaS hosting.
Traditional server options are your best bet for learning how the entire Python web stack works. You'll often save money with a virtual private server instead of a platform-as-a-service as you scale up.
Read about servers, operating systems, web servers and WSGI servers to get a broad picture of what components need to be set up to run a Python web application.